V.3600-UI Modem card and Rack-Chassis
V.3600 UI Rack and Rack mounted modem
The modem shelf RM32MUI or RM16MUI employs the standard rack with 5RU (about 255 mm) which accommodates up to 16 concentrated modem cards. In addition, the Network Management Controller NMC16 used with RM32MUI or RM16MUI supports two levels of network management system (NMS). The users may choose either or both to work with in order to meet various requirements.
The first (basic) level network management only needs a rack. In this condition, the control unit is responsible for the operation of the network management system. It can setup, control, and test with any specific modem card in the same shelf. In addition, it continuously scans all the modem cards and reports any erroneous and abnormal conditions such as signal quality degradation which exceeds a predetermined threshold. You may observe this kind of condition by audible alarm and visible crystal display (LCD) by operating front panel keys. Consequently, troubleshooting procedure might be determined.
In the case that there are only a few modem cards, this level of network management will meet the requirements. Whereas, if there are a lot of modem cards or if the modems and the people being on duty are not collocated, the higher level network management system is required.
In the second level network management system, you may connect several modem racks to a network master controller which is composed of a computer and a control unit in "daisy chain" structure. By employing this structure, you may construct a larger network management system which may manage up to 130,000 modems in this system which will satisfy the needs of most large-size networks.
For more details about this level of NMS, please refer to the User's Manual of DCE MANAGER for Windows.
click here for manual
---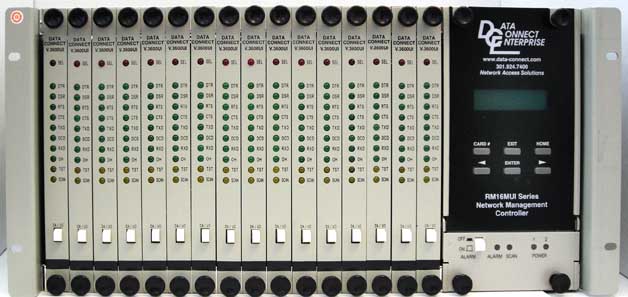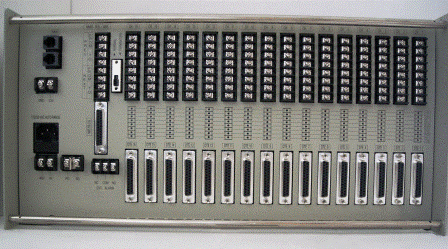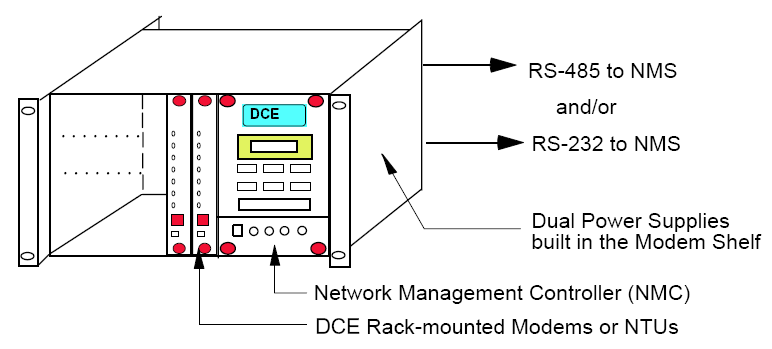 ---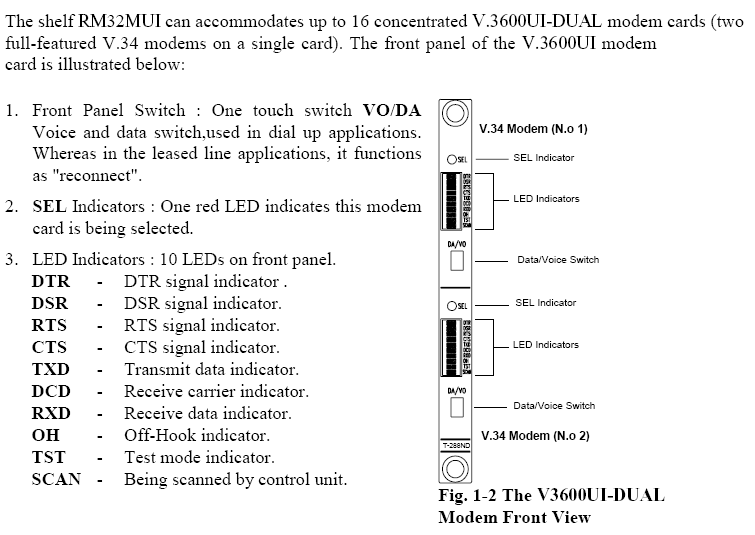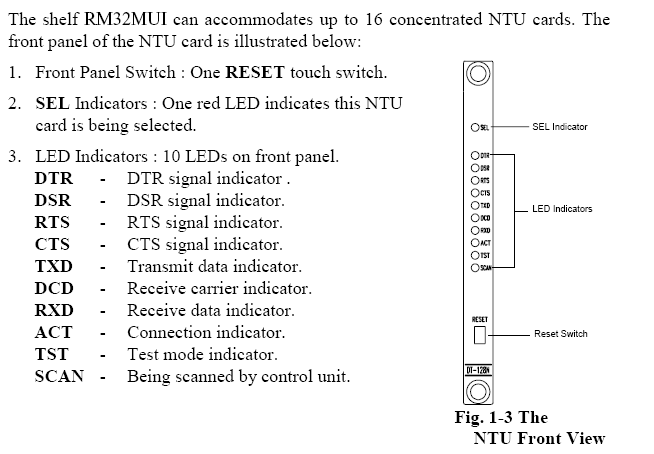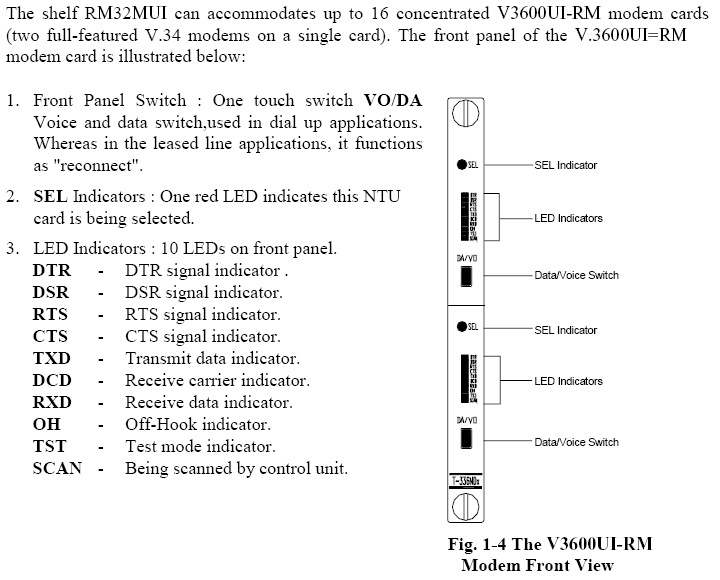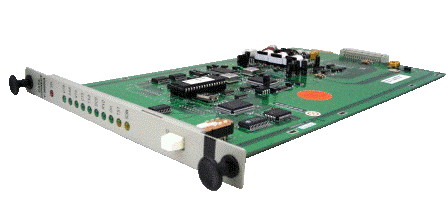 ordering part numbers

V3600-UI-SA V3600 Universal International stand alone
V3600-UI-DC V3600 DC 48VDC
V3600-UI-24DC V3600 12 to 36VDC
V3600-UI-RM V3600 Rack-mount
V3600-UI-DualRM V3600 Dual Rack-mount
RM16M27-UI-AC 16-slot 19" AC Chassis

72005227


RM16M34-UI-DC 16-slot 19" DC Chassis

72005234
---
---
ARC ELECTRONICS
301-924-7400 EXT 25
jump to ... Home Page

arc@arcelect.com